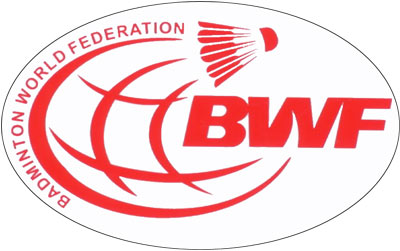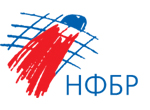 Dear Member Associations
We are pleased to inform you that the Russian Open Badminton Championships 2008 will be scheduled from November 04 – 09, 2008 at Moscow, Russia.
This event was sanctioned by the Badminton World Federation as a Grand Prix tournament. The total prize money is USD 50,000.00. The prize money will be distributed in accordance with the BWF Grand Prix regulations.
The event will feature Men's Singles, Women's Singles, Men's Doubles, Women's Doubles, and Mixed Doubles. It will be run in accordance with the existing regulations of the Badminton World Federation.
Please see enclosed for details and information.
Thank you very much and we hope to see you in Moscow!
Sincerely yours,
Mr. Sergey Shakhray
President

Russian Open Badminton Championships 2008
04th – 09th November 2008
Grand Prix, USD 50,000
General Information
Organizer
National Badminton Federation of Russia
Luznetskaya nab.8, 411 Russian Olympic Committee
Tel/ Fax: 007 495 6379204
E-mail: info@badm.ru
Website: www.badm.ru
Sanctioned by
Badminton World Federation (BWF)
Date
04th – 09th November 2008
Prize Money
US$ 50, 000 (Grand Prix)
Venue
Moscow, USC "DRUZHBA"
Deadline of Entries
All entries must be made on the enclosed Entry Form and sent via mail, fax or email to the address below not later than 07th October 2008 (Tuesday).
Entries must be sent by the National Member Association in order of strength in each event.
Events & Format
The Championship is an Individual Event consists of Men's Singles, Men's Doubles, Women's Singles, Women's Doubles, and Mixed Doubles of the following format:
Event

Entries

Main Draw

Qualifiers

Men's Singles

56

8

Women's Singles

28

4

Men's Doubles

28

4

Women's Doubles

28

4

Mixed Doubles

28

4
Rules and Regulations will be applied in accordance to the BWF using the Grand Prix competition format.
To ensure that the lower level players have games with players of their levels, it was decided that there will be qualifying rounds in all the Events depending on the quantity of the number of Entries received.
The Qualifying Rounds will be played on 04th November 2008
Scoring
New Scoring Rally Point System will be used in this competition.
Eligibility
Participation is open to all BWF Member Associations. All entries should be sent through their National Badminton Associations.
Referee
Mr. Pencho Stoynov (Bulgaria) p.stoynov@insas-bg.com
Deputy Referee
Mr. Mojmir Hnilica (Czech Republic) mojmir.hnilica@seznam.cz
Withdrawal
Will be handled under the provision for the Grand Prix Regulation- PENALTY for WITHDRAWAL.
Clothing & Advertisement
Clothing & advertising are in accordance to BWF "Competition Regulations (under Grand Prix events)".
Transportation
Will be provided for arrival and departure from the airport to the official hotel provided the Organizer is informed of the flight details way in advance.
Official Hotels:
Hotel "Luzhniki" ***
Address: 24, Luzhniki, Moscow, Russia
Tel. +7(495) 785-97-00
Room rate: single-150 USD
double- 96 USD per persons per night
http://www.luzhniki.ru/eng/hotel.aspx?id=19
Hotel "Yunost" ***
Address: 34, Hamovnicheskiy val, Moscow, Russia
Tel. +7 (495) 223-08-97
Room rate : single- 160 USD
double – 142 USD per persons per night
http://english.yunost-hotel.com/
Hotel "Universitestskaya" ***
Address: 8/29 Michurinsky pr-t, Moscow, Russia
Tel. +7(499) 783-45-57
Room rate: single- 140 USD
double-105 USD per persons per night
http://www.poklonnik.ru/site.xp/049048048055124.html
Shuttles
YONEX AEROSENSA 50
Courts
5 Courts Mint Green
Visa Application
If you need Visa for Russia , you should sent the copy of the first page of passport to National badminton federation of Russia not later than the 01st of October 2008. It is advised to arrange the VISA in time.
Julia Pirogova e-mail: info@badm.ru
Indemnity & Insurance
Any participating associations and its delegated competitors/ officials should agree to indemnity and hold the organizing committee free and unaccountable for and against any claims for personal injury, death or property damage, arising out of or in any way resulting from the participation in the said tournament.
Please ensure that your players & team officials are covered with the necessary insurance policy to meet the current requirements.
Team Managers' Meeting
Each team shall appoint a team manager who shall be responsible for all communications to the entries submitted under their National Association. The Team Manager's Meeting will be on the 03th of November 2008. (Time and Venue will be announced later)
Umpire's Briefing
The Umpire's Briefing will be on the 03th of November 2008.
(Time and Venue will be announced later)
Documents
Accomodation form
Travel form
Official entry form Russian Open 2008
Images
Multi-purpose Sports Ground "Druzhba" is situated at the bank of the Moskva river, not far from the metro station "Vorobievy Gory", its outer form reminds of a sea star.
Seat Capacity: 3,500.
www.luzhniki.ru

Страница турнира:
http://sportmedia.ru/events/russian_open_badminton_2008.html